Garnier
EYE SERUM MASK - COCONUT (DEPUFFING) - Set of 3
EYE SERUM MASK - COCONUT (DEPUFFING) - Set of 5
EYE SERUM MASK - COCONUT (DEPUFFING) - Set of 10
Visibly reduces eye bags and smoothens undereyes
₱102.00 SRP
₱170.00 SRP
₱340.00 SRP
How To Use
1. Apply on clean face with the white protective film facing outwards. 2. Remove the protective film. Adjust the mask to cover the undereye area. 3. Remove the mask after 15 mins. Gently massage any excess serum or use a cotton pad to remove.
Ingredients
AQUA/WATER,PROPYLENE GLYCOL, GLYCERIN, CAMELLIA SINENSIS LEAF EXTRACT, PMMMA COPOLYMER, POTASSIUM HYDROXIDE, GLYCERYL ACRYLATE/ACRYLIC ACID COPOLYMER, SODIUM HYALURONATE, P-ANISIC ACID, MANNOSE, COCOS NUCIFERA FRUIT JUICE / COCONUT FRUIT JUICE, DIPOTASSIUM GLYCYRRHIZATE, HYDROGENATED STARCH, HYDROLYSATE, HYDROXYACETOPHENONE, HYDROXYETHYLCELLULOSE, CITRIC ACID, XANTHAN GUM, POTASSIUM SORBATE,SODIUM BENZOATE, PHENOXYETHANOL
Product Information
A new generation of eye masks enriched with rejuvenating Coconut Water & hydrating Hyaluronic Acid serum. It lifts skin around the eyes and reduces the appearances of eye bags, revealing awake, fresh & younger looking eyes. Recommended 3 times a week.
Eye Mask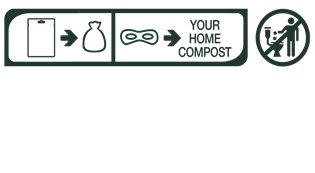 RELATED ARTICLES
Best Eye Serum Sheet Masks For Dry, Tired-Looking Eyes
Eye Serum Sheet Masks have a concentrated formula that makes them uniquely hydrating for this delicate area. Here's how to use them.
Which Under-eye Cream To Use: How To Choose The Best Product For Your Skin Type
The same under-eye creams don't work for everyone. This simple guide covers what you should be looking out for depending on whether you have oily, dry or sensitive skin.