OUR 2021 COMMITMENT TO THE PLANET
MANGROVES DONATED : 2,291
TOGETHER LET'S START YOUR SUSTAINABILITY JOURNEY!
"As a world's leading mass-market green beauty brand, we have the opportunity to help create a positive future by leading the way towards sustainable beauty. We are determined to play our part by taking ambitious commitments and catalyzing change in our industry"
- Adrian Koskas, Garnier Global Brand President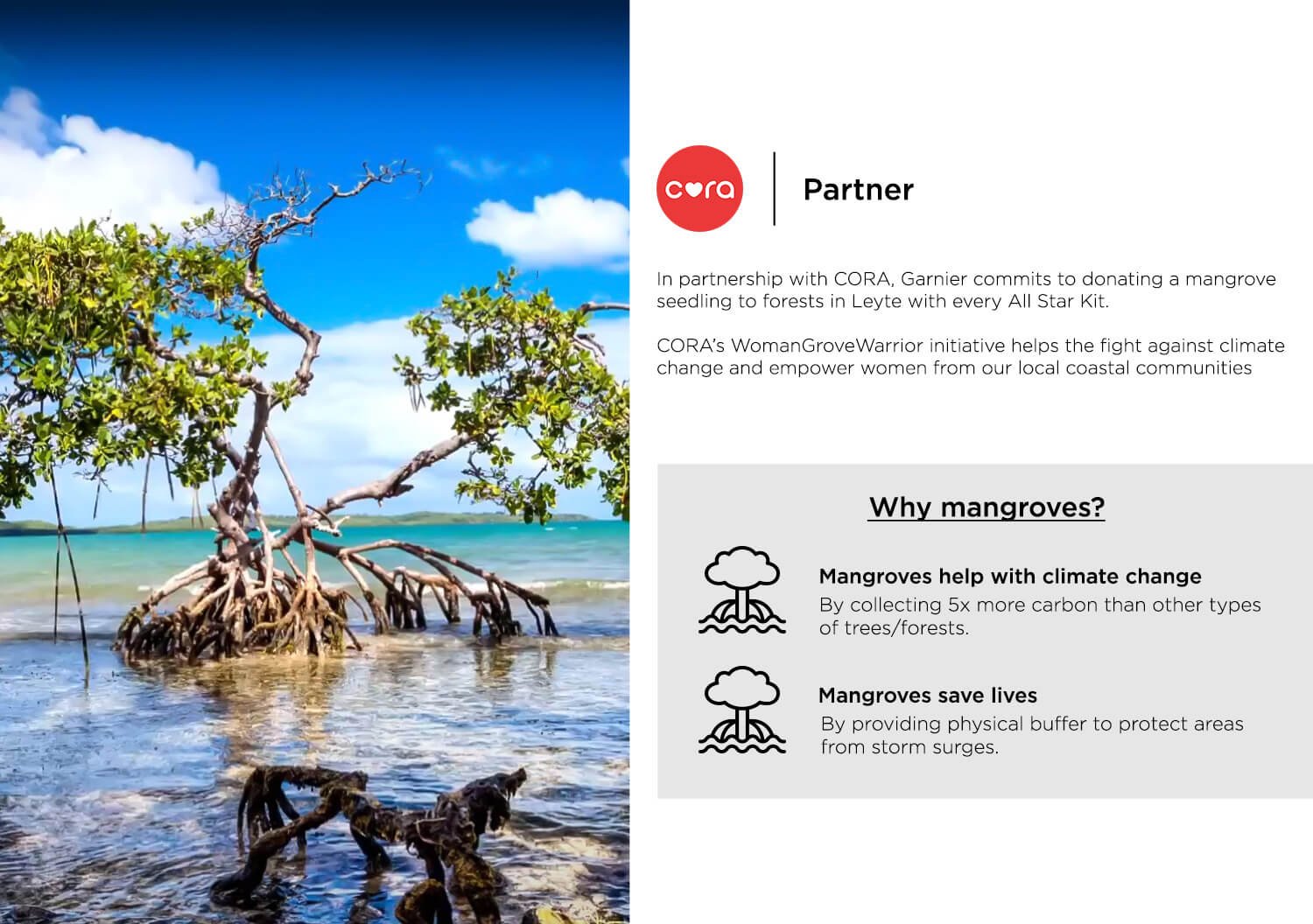 More solidarity sourcing
We empower 670 communities as part of our ingredient sourcing programs. By 2025, this will include 800 communities.
Green Sciences & formulas
In 2019, our new shampoos and hair care formulas reached an average of 91% biodegradability*. By 2025, we will create new high performing and respectful formulas for your hair and skin, powered by Green Sciences, such as biotechnologies. *As per OECD 301 or equivalent tests
More recycled & recyclable packaging
In 2019, thanks to the use of recycled plastic, we saved 3670 tons of first use plastic. End 2020, Fructis bottles will be made of 100% recycled plastic in Europe and in the US. By 2025 Garnier aims for all packaging to be made from 100% recycled plastic.
More renewable energies
Since 2005, our plants and distribution centers have cut water by 45% and CO2 emissions by 72%. By 2025, 100% of our industrial sites will be carbon neutral.
More actions to fight plastic pollution
We joined Ocean Conservancy to fight plastic pollution, mobilizing 373 employees for International Coastal Cleanup Day.