The Key to Brighter Skin: 7 Benefits of Vitamin C Serum
12/05/2022
Skincare has come a long way, and modern-day products now include various skincare ingredients that can help you achieve your skin goals. When you make a quick Google search, you can easily find out that many of these products have a common ingredient on their list—vitamin C.
For the longest time, vitamin C has been known to have multiple different skin-treating properties. It can even out your skin's tone and texture, reduce signs of aging, moisturize your skin, and even brighten dark spots. Using vitamin C for skin imperfections has become the go-to solution for many beauty enthusiasts worldwide.
Out of the many different products that have this ingredient, a vitamin C serum is an easy way of introducing the ingredient into your routine. But how does this work?
What is Vitamin C?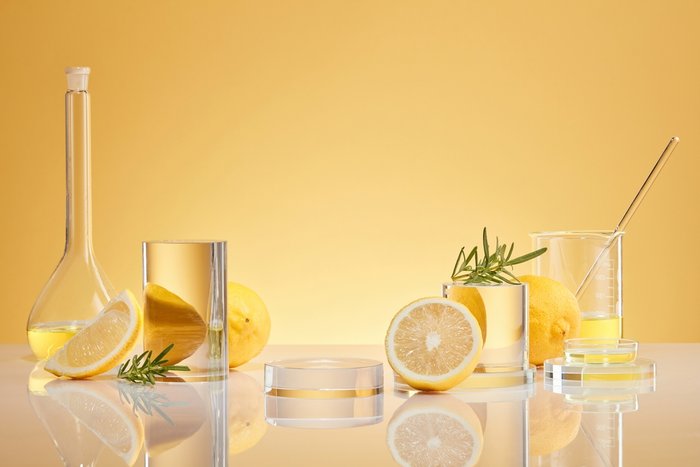 Alternatively known as ascorbic acid, this ingredient is one of the most beneficial nutrients that can treat different ailments in the body. In terms of skincare, using products like topical vitamin C can trigger collagen production that can make your skin brighter and smoother.
Vitamin C also has antioxidants and melanin-inhibiting properties that protect your skin and promote better cell turnover to fight hyperpigmentation. Depending on how often you use vitamin c for the skin, you can start to see results in a matter of weeks.
7 Skin Benefits of Vitamin C Serum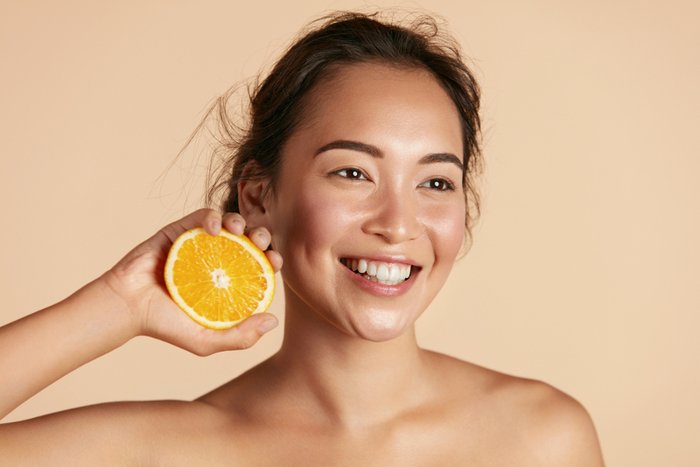 Using vitamin C for the skin promotes healthy and glowing skin. Here is a guide on how to use vitamin c serum and what benefits you can get from it.
1.
Brightens and evens out the skin
Vitamin C is mostly known for its skin brightening properties. It inhibits melanin production, thus alleviating hyperpigmentation and evens your skin tone over time. When your melanin production is rampant, your skin may have dark spots in different areas.
Melasma, sun spots, acne marks, and age spots are all considered forms of hyperpigmentation. Through regular use, vitamin C can help prevent these for a brighter, more radiant, and youthful look.
2.
Helps the skin become less prone to sun damage
The antioxidant properties of vitamin C serums help protect your skin from free radicals that can damage your skin. This includes protection from the harsh UV rays of the sun while removing dead skin cells.
3.
Vitamin C is safe for most skin types
Unless you have a specific allergy, using vitamin C serums can be safe for everyone to use. This makes it easy to build a skincare routine targeting specific skin conditions.
4.
Reduces inflammation and redness
Vitamin C serums have antioxidant properties that calm irritated skin and reduce swelling and redness. You can use this to help manage blemishes and prevent infections from happening.
5.
Promotes better wound and scar healing
Since vitamin C has properties that can protect your skin cells, it can also be used to speed up the healing process of any wounds or scars. For best results, daily use is recommended in the affected area.
6.
Reduces acne marks
After a breakout, acne marks and scars can develop without proper healing. They can cause the loss of skin tissue and collagen, and appear as small indentations. Topical vitamin C products help reduce these by increasing collagen synthesis. This process can help accelerate the healing of acne wounds by improving your skin's structure and rebuilding healthy skin.
7.
Lightens dark circles under the eyes
Since vitamin C is known to reduce dark spots, a serum can also help you lighten dark circles under your eyes. When you massage this gently onto the affected area, you help tighten the skin and make it more elastic.
Picture-Perfect Skin
Hopefully, this vitamin C serum guide can help you find the right skincare product, as it can be a challenge when there are too many options. But one thing that most products, such as the Bright Complete Vitamin C Serum, have in common is the inclusion of vitamin C.
This ingredient is best for achieving a bright, even, and clean skin tone and other skin goals. Check out the Garnier shop for a wide range of skincare products to help you manage all of your skin concerns.