How to Get Glowing Skin: 5 Skincare Tips to Fight Dull Skin
Dark spots are typically caused by acne scars and too much sun exposure. It's one of those skin problems that can be frustrating to treat. Sure, you can cover the uneven area using a concealer, but wouldn't it be ten times better if the discoloration just fades away instead of worrying about retouching your makeup every hour or so?
Having prominent discoloration, especially when your skin texture feels smooth and your other skin woes are under control, can be annoying. Fading those pesky dark spots can take time, but with a trusty regimen and reliable products proven to work, it is achievable.
Keep reading to find out how to fade dark spots, achieve even skin tone, and incorporate the right skin care for dark spots.
Vitamin C is the Key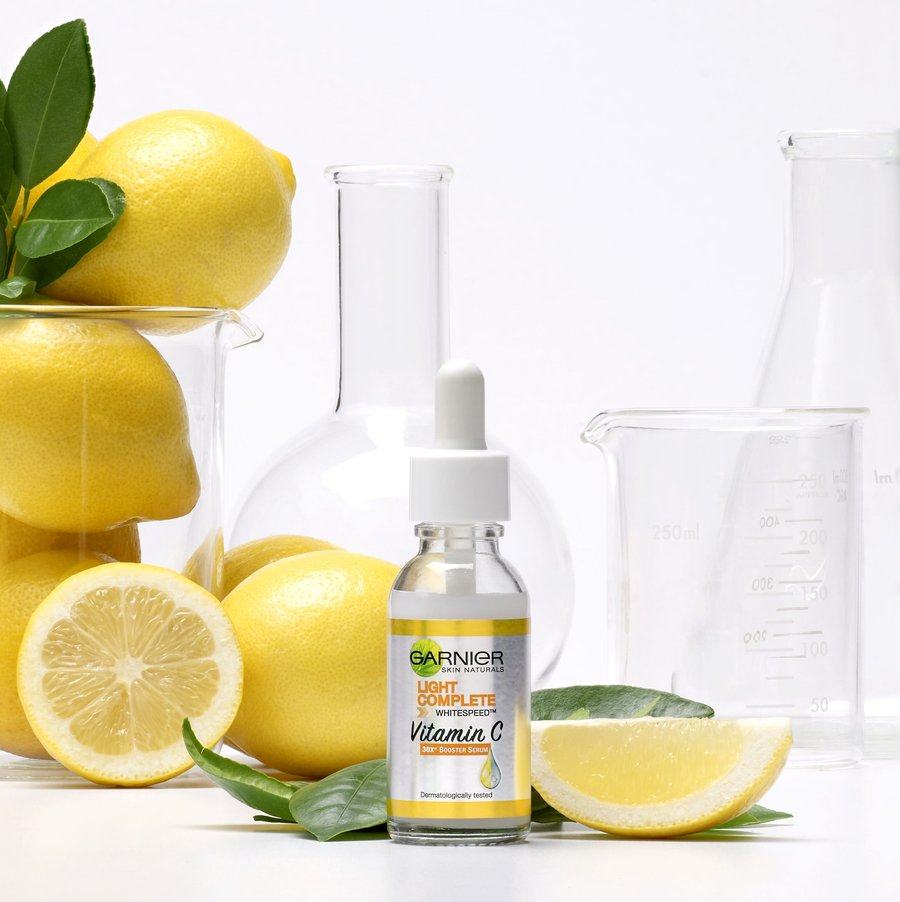 One of the major benefits of Vitamin C is that it protects the skin surface from damaging elements and assists in melanin production, which is key to lightening dark spots and evening out skin tone. Topical Vitamin C, such as Vitamin C serum, is Vitamin C you can apply directly to the skin.
But what does Vitamin C serum do? This serum for dark spots aid in fading hyperpigmentation, promoting collagen production, and strengthening the skin barrier. Here's an example of how your routine could look like with topical Vitamin C serum benefits in the mix.
Removes makeup, dirt, oil, and gunk without stripping the skin off moisture with Micellar Water.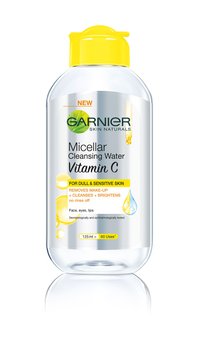 Garnier Brightening Micellar Water captures and lifts away residue like a magnet, and Vitamin C removes dullness for brighter skin instantly. It's the perfect cleanser for dull and even sensitive skin. It's non-sticky, non-oily, and there are no added fragrance and no alcohol.
Clear out the impurities on your skin with this gentle foam that also brightens. Massage an ample amount of product onto your wet face, then rinse.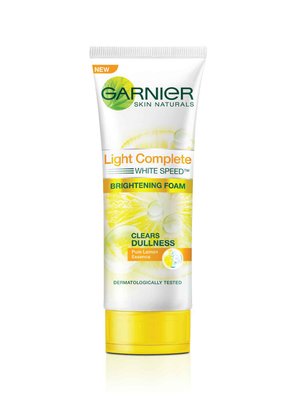 Pro-tip: If you've been wearing heavy makeup, you may want to consider double cleansing. Remove dirt and makeup with Micellar Water first, then proceed with a foam cleanser. You can try the Vitamin C Micellar Water which is not only powered with micelles to deeply cleanse, but is also boosted with Vitamin C to brighten your skin!
Exfoliate with

Light Complete Scrub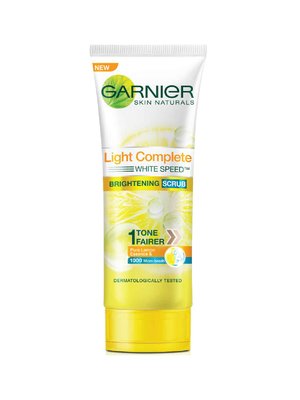 Use a gentle exfoliant to scrub away dead skin cells, making your skin appear brighter and firmer. Massage a small amount onto the wet face and rinse off. Use at least three times a week at night.
This brightening serum helps fade hyperpigmentation faster since it carries a high concentration of Vitamin C. Slather thinly and evenly onto your clean face and neck.
Make sure you're applying Vitamin C serum properly for the best results.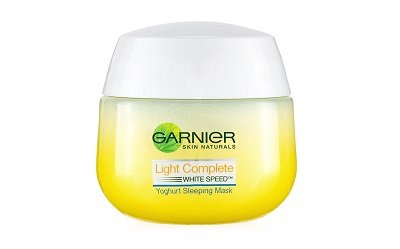 This no-rinse sleeping mask infused with Vitamin C and yogurt extracts will aid in fading dark spots and stubborn acne marks even while you sleep. Spread a thin layer onto your face every night before going to bed.
Protect with sunscreen
Regardless if you're treating hyperpigmentation or not, sunscreen should be non-negotiable in your skincare routine. What's good about sunscreen is it's your best armor against hyperpigmentation. Dark spots turn darker with sun exposure, so it serves as the best way to prevent them and reduce the formation of age spots.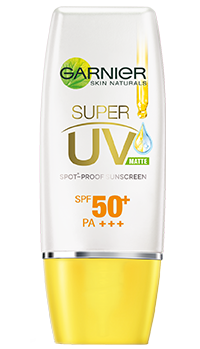 You'll want to use sunscreen like Garnier's Vitamin C Brightening Sunscreen as your ultimate sun protection and face cream for dark spots. This sunscreen not only protects you from UV rays with SPF 50+ PA+++, it also brightens and evens out your skin with Vitamin C! Use it daily, and don't forget to reapply when necessary.
Avoid certain foods and drinks
Some foods and drinks contain certain chemical hormones that can provoke hormone-triggered hyperpigmentation. Examples of these include soy products, dairy, greasy foods, and sugary snacks. A healthy diet of fruits and vegetables can naturally minimize inflammation, boost collagen, keep toxins away, and supply your skin with the nutrients and vitamins it needs to be healthy and radiant. Apart from your dark spots skincare regimen, practice watching what you eat.
Check with your dermatologist
Dark spots and uneven skin tone can be tricky to treat, especially if you're not familiar with skincare ingredients and creating a routine that targets your skin problems.
When you feel confused about which products to buy or which treatment would best target your uneven skin tone, you can always reach out to a dermatologist. Contact a board-certified professional to help you develop the skincare regimen that targets your dark spot issues. They have the knowledge and expertise to recommend and combine treatments for maximum results.
Fight Dark Spots with the Right Approach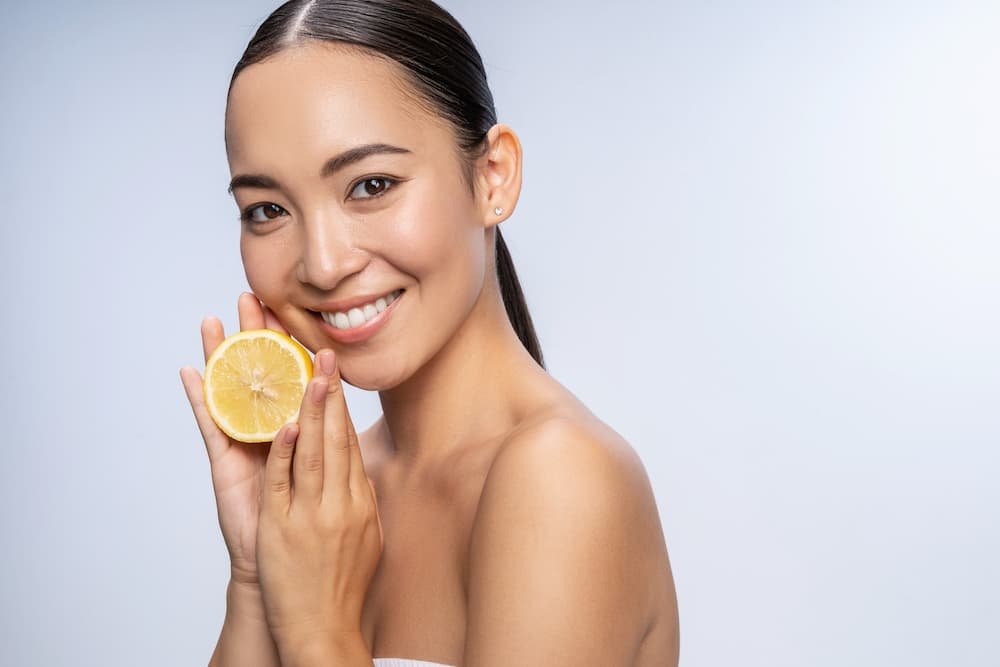 There's no easy road to perfectly healthy and even skin. Thankfully, there are products and treatments out there that can clear out the discoloration, hyperpigmentation, and other skin issues you have.
When treating dark spots, remember that it requires lifestyle changes, diligent effort, and patience. It can take a while for significant results to show . You know how frustrating treating dark spots can be, but at least now you know how to eliminate hyperpigmentation better than yesterday.
Spread the knowledge! Don't forget to share this article with your family and friends on social media and help them overcome their uneven skin tone problems.